The adorably weird cat, who is up for adoption, is in need of a human who can cater to his particular brand of quirk, according to a cute Facebook post by Wright Way Rescue, a not-for-profit no-kill animal shelter in Morton Grove, Illinois.
He also sure knows how work the camera.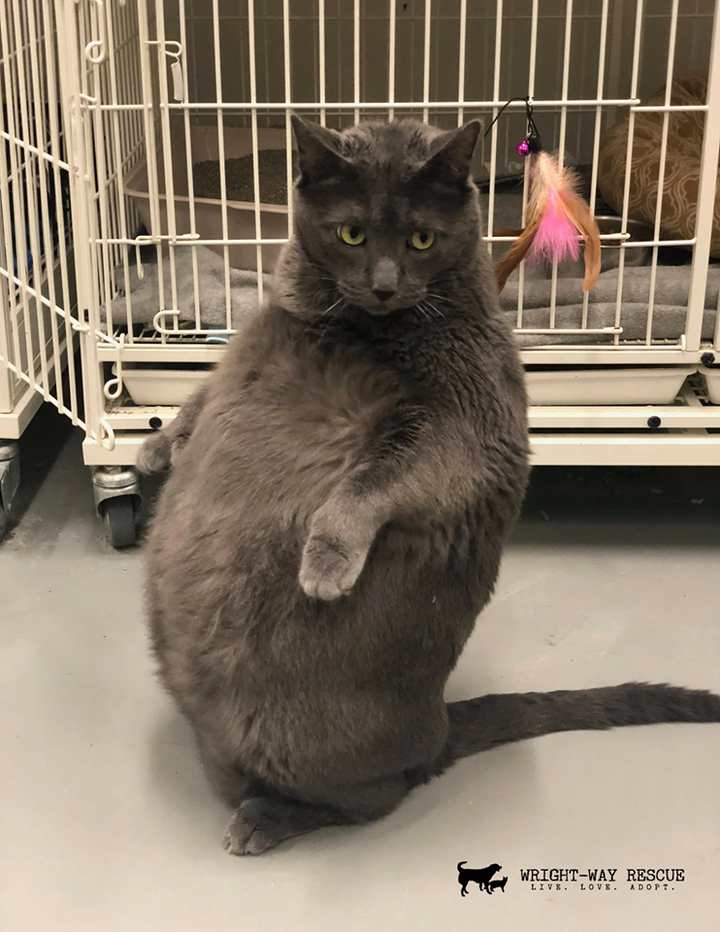 Bruno is a 7-year-old furball who is polydactyl, which means he has a few extra toes. He also has the kooky habit of standing on his hind legs, the shelter said on Facebook.