Students who aspire for pursuing further studies and get a better prospect in their jobs often have to face problems with refund of their educational loans. Here are a few tips for managing funds after taking an educational loan.
Every year thousands of students graduate from the premier institutions of the country and bag lucrative jobs in the top MNCs. However, many among the fresh graduates aspire for an MBA degree to add more credentials to their bio-data and build a shining future. Suppose a boy or a girl has applied for an educational loan of 20 lakhs with an interest rate of 12% for tenure of 12 years. He or she has to pay an EMI of Rs.26,268 for repaying of the loan.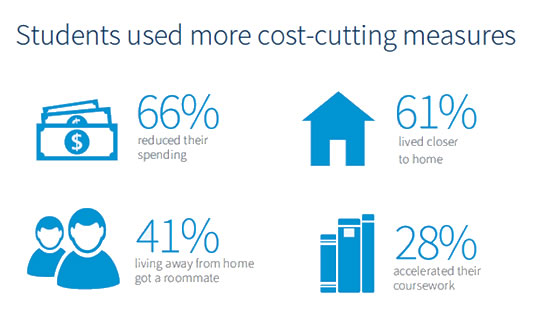 While talking about managing of funds, there are a number of things we should consider e.g. house rent, electricity charges, mobile expenses, food and clothing expenses, entertainment expenses, insurance policy and conveyance expenses.