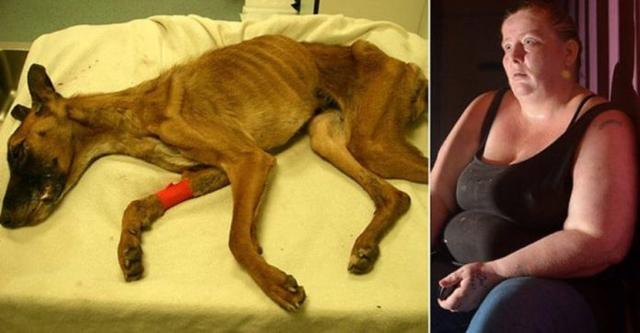 A poor German Shepherd only weighed 16.5 pounds when she was rescued she was starved to death. The poor dog was owned by a couple, Sara and Richard Loche.
46-year-old Richard himself held prison records for causing cases of animal neglect, as a ten-year ban on pet ownership and 1 year's worth of community service were placed on him.
And now, his 37-year-old wife Sara is convicted by the Grimsby Magistrates' Court for neglecting this poor pup. A warrant has been issued for her arrest.
RSPCA inspector Stuart Wainright was also shocked at how skinny Queenie was. Queenie did not make it at the veterinarian's, thus the vets had no choice but to put her to sleep in order to end her suffering. Loche remains defensive, claiming that she did not notice that Queenie was being starved to death.Loche also added that she was extremely religious in feeding Queenie, as the dog consumes more than 2 meals per day. Queenie's weight also fluctuates "a lot", she said.
A necropsy report showed that there was no reason why Queenie was emaciated – experts think that Queenie's starvation was intentionally caused.
Share away, people.