Hannah Moore made the extremely brave decision to have her right leg amputated after an ingrown toenail left her with a nasty infection.
Moore, a 19-year-old in England, had an ingrown toenail in 2012. She ended up having the nail surgically removed after being in pain for months. Within days, Moore was left with an excruciating pain through her right leg. Doctors diagnosed her with Complex Regional Pain Sydrome, with no sign of an infection being the cause of her pain.
In 2015, Hannah Moore developed a large flesh-eating hole in the middle of her foot. After years of severe pain with no apparent cause, this ulcer proved she was truly suffering.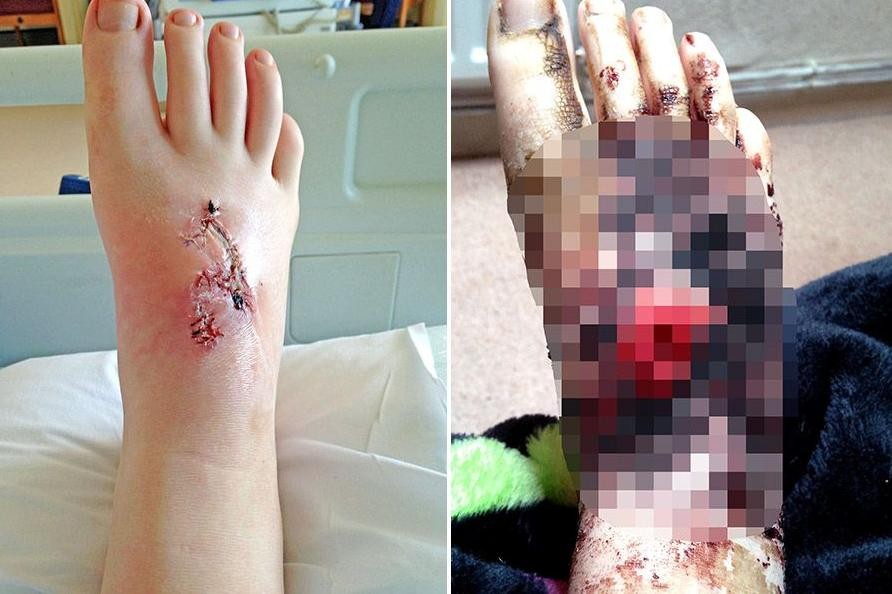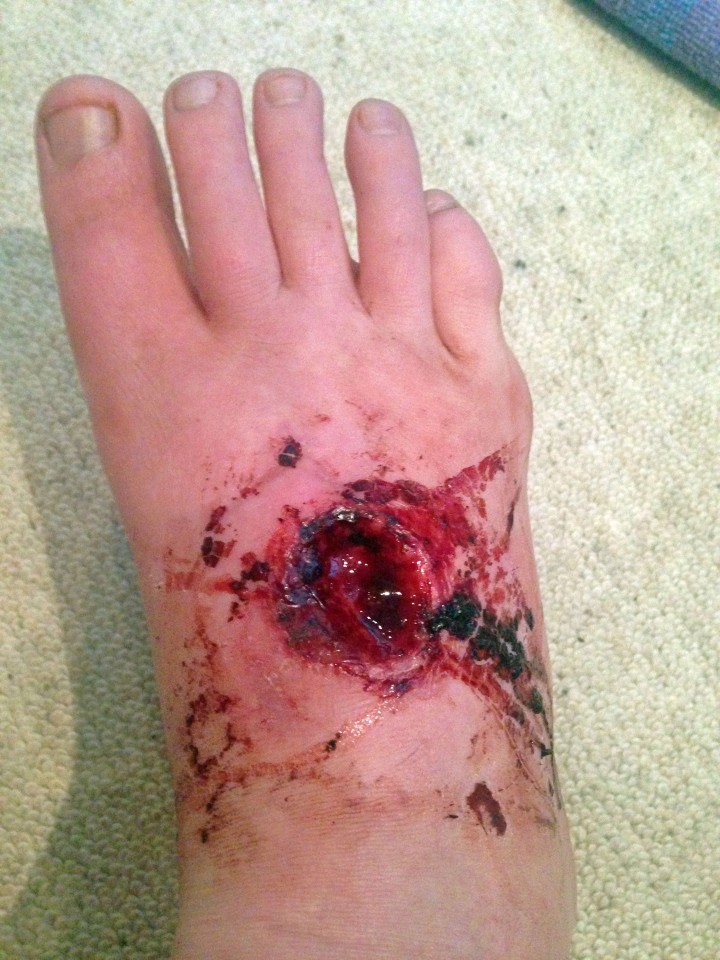 "Ulcers are a symptom of CRPS, something as simple as a small scratch can cause them and they just get bigger and bigger as the skin can't heal properly due to the lack of blood supply to my leg," said Hannah. "I then had to have the dressings changed 53 times in 68 weeks under general anesthetic, that's when I decided enough was enough…I was taking 40 different type of medication a day."
Hannah Moore decided she wanted her leg amputated to relieve herself of the pain. Doctors warned that amputating could just result in the pain coming back in her other leg, but Hannah was ready to take that risk. However, because doctors advised against amputation, the National Health Service in England refused to pay for the surgery. Hannah forked over $6,000 US to have the operation.
"Thankfully I've been pain free ever since and now I'm finally making up for lost time and getting my life back on track," said Hannah. The aspiring chef says she doesn't regret this decision at all and now feels like she can start living again, pain-free. Hannah plans to compete in the 2020 Paralympics.