Show me a man who controls the way his wife looks, and I'll show you a man with an unhappy wife.
For Charlotte Guttenberg, she had always wanted a tattoo. But her husband wouldn't allow it. He has his mind made up as to "what a woman should look like" and because Charlotte wanted to be a good wife, she obeyed him.
"I always wanted tattoos. My husband…forbade me from having tattoos. His whole concept was that no lady would have a tattoo. But it didn't stop me wanting one," said Charlotte.
But when Charlotte's husband died 10 years ago, she knew exactly what she wanted to do.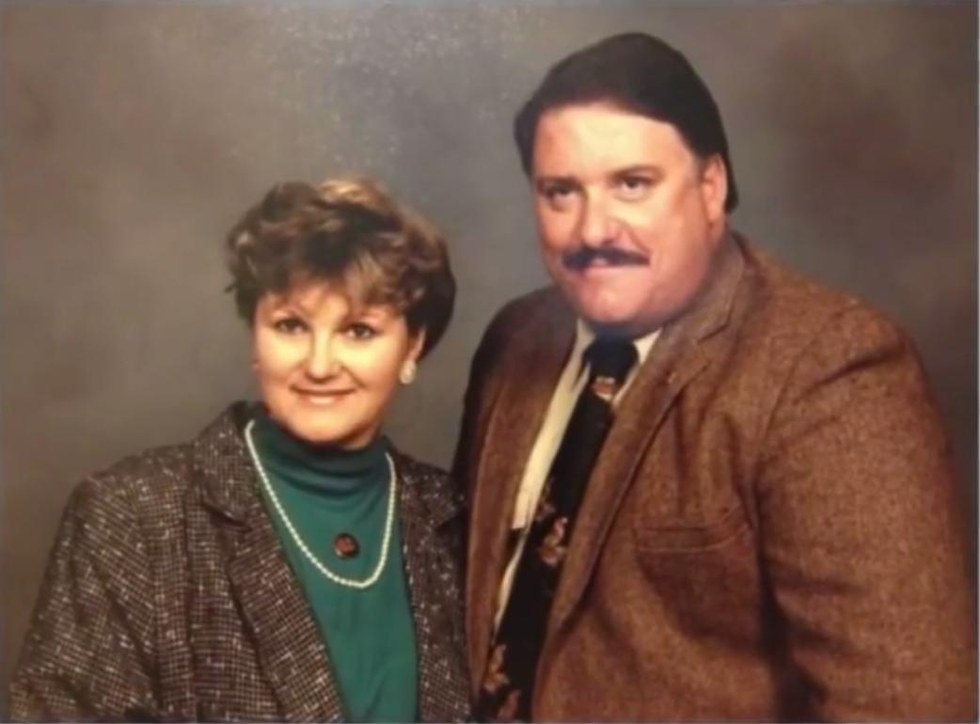 "It was a life-defining step for me," says Charlotte of her first tattoo. "Every tattoo I have has a meaning to me. They all flow into a story…I decided that I wanted to do a bodysuit and I started working on it from that point forward."
As for her favorite tattoo, Charlotte says she can't pick. They all have a special meaning and tell a story, but her first tattoo will always be special.
"My first tattoo was a butterfly sitting on a peony on my upper right breast, it's rather small, maybe three and half inches in circumference, so it's not big at all but it was the beginning. We just kept working up from that."
Charlotte's inspiration for her tattoos comes from Japanese culture, with a few details of her own. It's taken over 1000 hours of tattooing, but she has gained a collection of floral and animals designs, an emperor dragon around her leg, and what will soon be a completed secret garden below her hair.
Now, at age 67, Charlotte holds the Guinness World Record for female senior citizen with the most tattoos. Over 92% of her body is covered. It took 10 years to complete the process, but while she was getting her tattoos Charlotte met her now-husband, Charles Helmke. Helmke holds the Guinness World Record for most tattooed male senior citizen. It's a match made in heaven!
Chuck got HIS first tattoo when he was in the US Army in 1959 and got a couple more in 1960 with some buddies. He went 40 years without getting another tattoo, but then they spread like wildfire.
Chuck, the ex-defense trainer and current writer, says he wants even more tattoos (his body is already 93.75% covered) but there's one thing holding him back…he has no space left!
"We met at the tattoo studio in November 2006, while she [Charlotte] was getting a tattoo done," says Chuck. "She was having trouble in the chair, she was in for a long time, I sat with her and talked with her to take her mind off it and that was kind of the beginning of it."
But if you thought Charlotte had no room left for tattoos, you would be wrong.
"I have an area on the front of my chest and I also have a big area on my torso [to fill]," she says."I still have a lot of work to do and we're both working on maintenance too."
But what type of maintenance could tattoos need?
"We really take good care of our tattoos," Charlotte explained. "We use a lot of sunscreen or wear long sleeves when we're out. We don't do chlorinated water in pools. Maintenance is so important."
Charlotte and Chuck both say the head is the most painful part to get tattooed, along with any part of the feet.
Of course, tattoos can be so polarizing in society. But Charlotte says there's only one person who didn't like her tattoos. Her mom.
"The only one who has ever had a problem with my tattoos was my mom. She was 78 when I got my first tattoo and she thought I had become a child of the devil. But she has passed on. Everyone else loves them."
Check out this awesome video about Charlotte and Chuck. I don't always believe in soul mates, but this changes my mind!